SEASON YOUR FAVORITE MEALS WITH ALL NATURAL OREGANO
Oregano, a miraculous herb, is considered to be the cure for almost everything, as it has great antiviral, antifungal and antibacterial potential. It is extremely beneficial from the nutritional perspective: rich in dietary fiber, great source of minerals and vitamins, high in antioxidants. Botanically, it belongs to the Lamiaceae family, in the genus; Oregano, and has different species world-wide.
Turkey, the biggest producer and exporter of oregano, is known for the 'Turkish Oregano' quality. Cultivated and wild-grown species are available across the whole country. EFECAN Ingredients aims to bring you the best quality of dried & rubbed oregano with competitive pricing and on-time delivery. Our dried oregano is available with 1 to 3 % volatile oil content, organic and conventional.
Volatile oil content.
Tailor-made orders can be prepared with 100% Pure & Natural Origanum spp.
Stages
100% Pure And Natural
Oregano Plant
Dried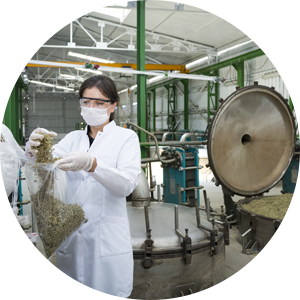 Quality Control
Dried Oregano
Usage Areas
With its unique aroma of dried oregano, it adds flavor to your meals.