Laurel leaf (Laurus Nobilis) is an evergreen tree of the family Lauraceae. Our Laurel leaf essential oil is extracted by steam distillation from fresh leaves to produce the best fragrance. Our products are Kosher and Halal and available as both organic and conventional.
This plant-based, vegan essential oil is important both in flavor and in aromatherapy industries. Laurel leaf essential oil is energetic and boosts confidence and is a superb oil to use in the diffusers.
Stages
100% Pure And Natural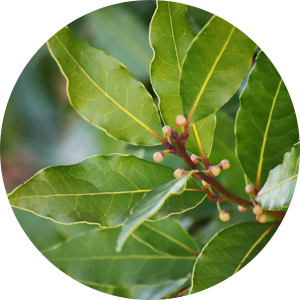 Laurel Plant
Quality Control
Distillation
Laurel Leaf Oil
Usage Areas
It has been used in many areas for many years due to its calming smell and benefits.