Locust bean gum is a plant-based natural ingredient used as a versatile thickening agent and stabilizer derived from the seeds of the carob tree (Ceratonia Siliqua). The seed is extracted from the carob fruit by crushing and sieving. The product is a white fine powder that can be applied in a wide range of food products like ice cream, cheese and beverages. Our Sedex member Locust Bean Gum plant is BRC certified and the product is Kosher and Halal.
We as a company will go beyond our customers' expectations to meet their needs. We deliver our customers naturally derived locust bean gum that can be used in their application of choice. Our locust bean gum is an all natural, vegetable-based thickening ingredient which is consistent with clean labelling.
Locust bean gum is a unique hydrocolloid as a natural soluble fiber with many healthy and nutritional benefits. The benefits of the ingredient of locust bean gum is tremendous, mainly stabilizing, thickening and emulsifying the product but not limited. The product allows moisture retention and improves the shelf life of bakery goods, it gives the creamy taste and texture in soups and dressings, in dairy products helps with textures, in frozen desserts helps with the meltdown sensation, creaminess and richness.
Our all natural locust bean gum is a perfect example of a plant-based, vegan food ingredient that is sustainable to source.
EE2800

(2800-3000cps)

EE2400

(2400-2600cps)

EE2000

(2000-2200cps)
Thickener
Texture Modifier
Stabilizer
Gel Strengthener
Stages
Pure, Natural and Vegan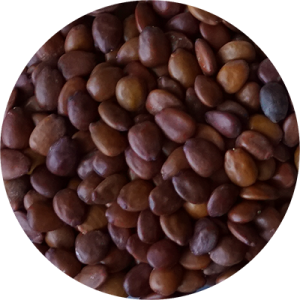 Carob Seeds
Carob seeds are separated from the fruit and then cleaned and sorted.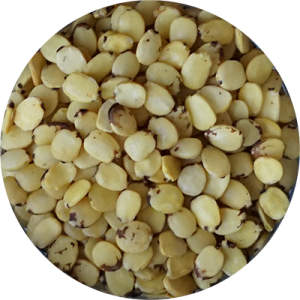 Dehusking
Husk is removed by acid peeling.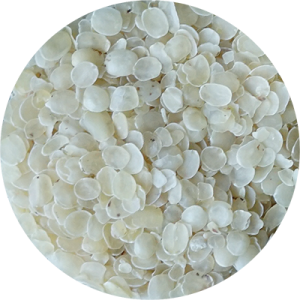 Splitting
Germ between the endosperms are removed by splitting.
Milling
Endosperms are milled into powder.
The Carob Tree
The carob tree also known as Ceratonia siliqua is found mainly in the Mediterranean region. Member of the legume family, the tree grows in warm climates. The all-natural Locust Bean Gum ingredient is derived from the seeds of the carob tree. The carob trees, seeds and pods can have many benefits and usages in a wide range of industries.
The quantity of carob bean kernels per pod depends on the variety and amounts to 8-15%.
Usage Areas
Application of Locust bean gum can be seen in a diverse range of products in the food industry: bakery, beverages, confectionery, frozen desserts, meat, poultry & seafood, culinary, dairy, and textile industry.